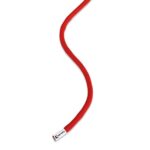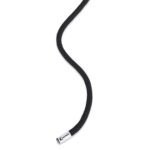 Work 10,5
EN1891, type A
A semi-static basic rope with an excellent price-quality relationship.
It includes the Korda's finishing Shrinkless, so that it is not necessary to soak it before using it, and furthermore the shrinkage during its life is sensibly reduced.
From the coil directly to the vertical.
Possibility to deliver the rope with sewn terminals.
TECHNICAL SPECIFICATIONS SEMI-STATIC EN1891:1998